The Roxie drive NX project is more alive than ever, during these last days I have been collecting technical information and doing some tests, with very interesting results. Although it is in a first phase, the new Nextor driver aims to improve its performance in USB operations. In the first tests I managed to reach an increase of 20% in data transfer rate.
On the other hand I am preparing a new batch of cartridges, finally on Sunday afternoons they serve for something useful !!! 😉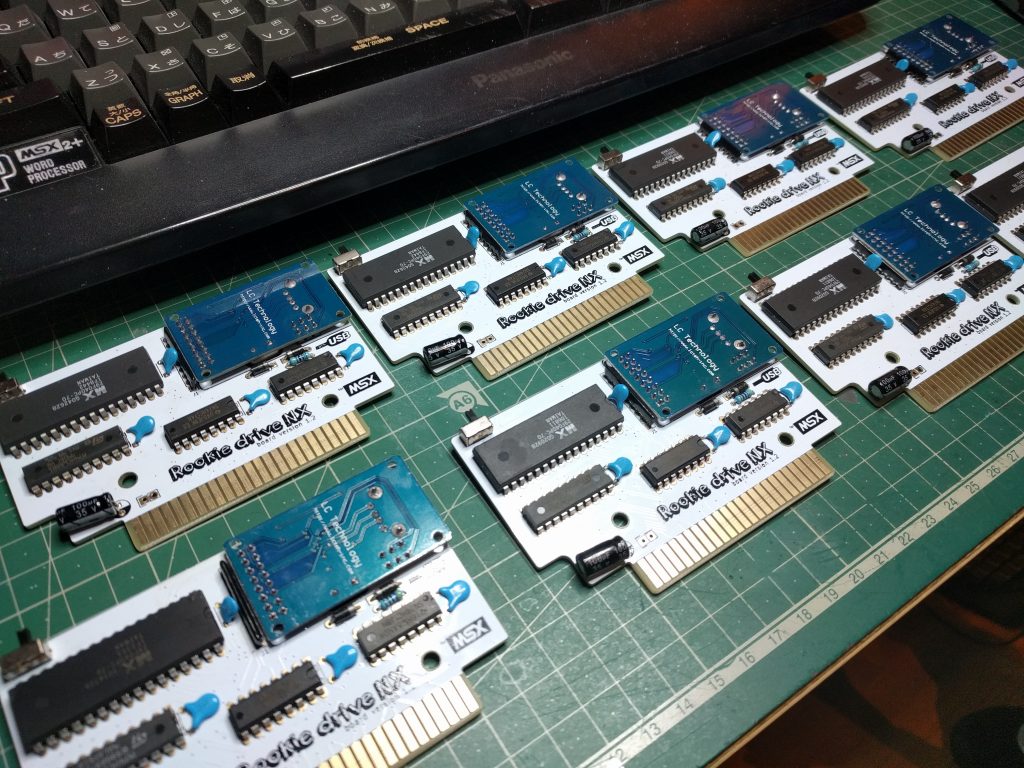 If you are interested in the cartridge send me an email!
Although only the plate is visible in the photo above, the final result is such that: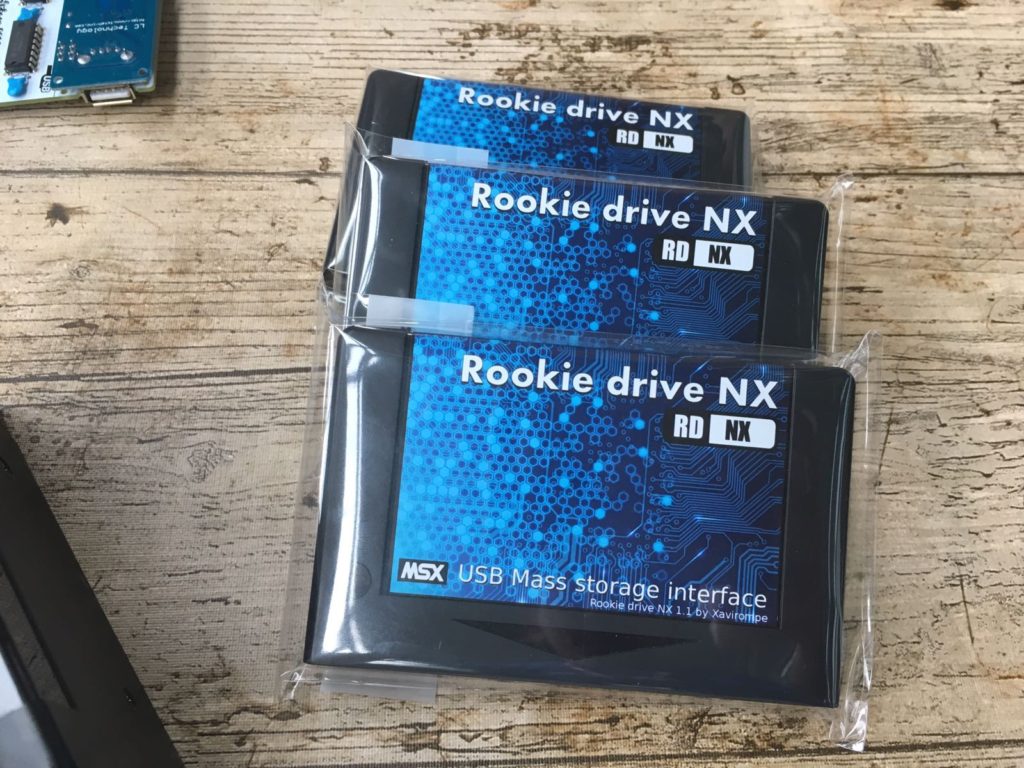 If you have an MSX and want to give it a new life, do not think about it, contact me and I'll solve any doubts you have: