I want one!
If you want to buy the cartridge you can do it through the button that you will find below.
Remember that the cartridge is a totally handmade product and that it is a hobby, therefore the delivery time is subject to the availability of materials, and my availability of time to assemble and test it. No box or manual is included (all the necessary information is on the web)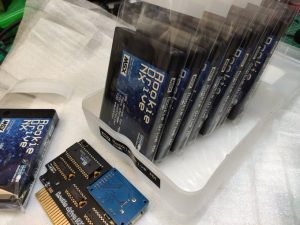 The shipment is made with the postal service of Correos Spain, and the shipment is certified, which has a registration number that allows you to know the status of the package.
The price of the cartridge is 60 EUR (I have updated the price due to the increase in the cost of components), the shipping price depends on the destination, 5EUR if you are in Spain, 10EUR for European countries and 15EUR for the rest of the world.